Designed to provide all-around warmth
Regular: $59.95
Price: $41.15
You Save: $18.80 (32% Off)
- View Video On This Product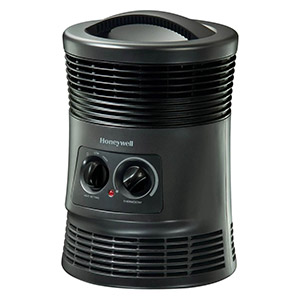 Customer Reviews
Write A Customer Review
5
Average score based on 2 reviews
Honeywell 360 Surround Heater White, HHF360W Reviews
GREAT HEATER
Reviewed: 03/17/2021 by Connie Aguirre
This heater can heat a large basement. My husband and I were staying with my son in his new finished basement but it was freezing cold, He bought us this heater and it, literally, heated up the whole basement. Great product.
Great little space heater
Reviewed: 12/14/2020 by Matthew Ronning
My wife and I bought 5 of these heaters so that over the holidays we would not have to run the covid-19 risk of running central heat when family came in for the holidays. They work great, appreciate the tilt shut-off safety feature.
Write A Review For This Product