Honeywell UberHeat Ceramic Personal Heater - White, HCE200W
Powerful heat in a compact design
Regular:

$71.95
Price: $49.95
You Save: $22.00 (31% Off)
View More Info
4.9
score based on 19 reviews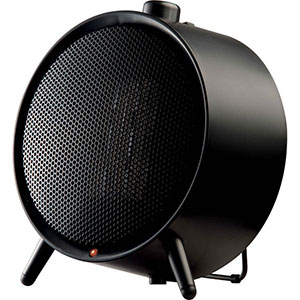 Compact Heater Delivers Big Heat
The Honeywell UberHeat Ceramic Personal Heater is the latest innovation in a series renowned for affordable and portable heating. This personal heater uses ceramic heating technology that offers a 1500 watt output, making it an excellent selection for heating small to personal areas of space. The Honeywell UberHeat Heater features two settings. Max Heat provides whole room heating while the Low Heating option is better suited for personal heating. The addition of an adjustable thermostat offers a clear visual of the surrounding temperature and allows you to set your personal heater accordingly. Overall safety has also been addressed with the additions of a tip-over switch, overheat protection and cool touch housing. The compact design of the Honeywell UberHeat Ceramic Personal Heater makes it a natural addition for any number of settings as it can easily be maneuvered from one location to the next.
Safety Matters: A Honeywell Standard for Safe Heating
The Safety Matters program is constantly evolving to ensure that Honeywell Heaters are built with innovative, tried and tested safety features. The Honeywell UberHeat Ceramic Personal Heater comes equipped with a series of these safety enhancements. Tip over protection means that your heater will promptly shut off when tipped over on its side, back or front. The ceramic heater also includes overheat protection that will immediately turn off the unit once it reaches an unsafe internal temperature. The addition of cool house touching provides a safe means of accessing or maneuvering your portable heater into another room. The sum of these Safety Matters enhancements ensures peace of mind when operating your personal heater.