Honeywell Filter Free Warm Mist Humidifier with Essential Oil Cup - Black, HWM845B
Quiet Operation ideal for medium sized rooms
Availability: This Item is currently
Unavailable - check back soon.
Regular:

$69.95
Price: $39.95
You Save: $30.00 (43% Off)
View More Info
4.9
score based on 13 reviews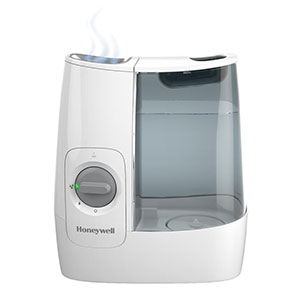 Filter Free Warm Mist Humidifier
This Honeywell Warm Mist Humidifier delivers a soothing warm mist to provide relief from dry air discomforts. Quiet, filter-free operation allows long-lasting use without the costs of replacing a filter. Essential oil feature allows use with your favorite essential oils or with liquid inhalants. Essential oils sold separately.